MARCH 23, 2023
Lakeshore Friends,
It's been five weeks since my Achilles surgery, and while the hardest part is over, I still have another couple of months of being in an ankle boot. Hopefully, in a month or so, I can begin putting some weight on it. This will be a slow and gradual process… I just hope it ends so I can play golf in June. :-). And the best news is that Sue and I still love each other deeply after all my requests for help. She is amazing!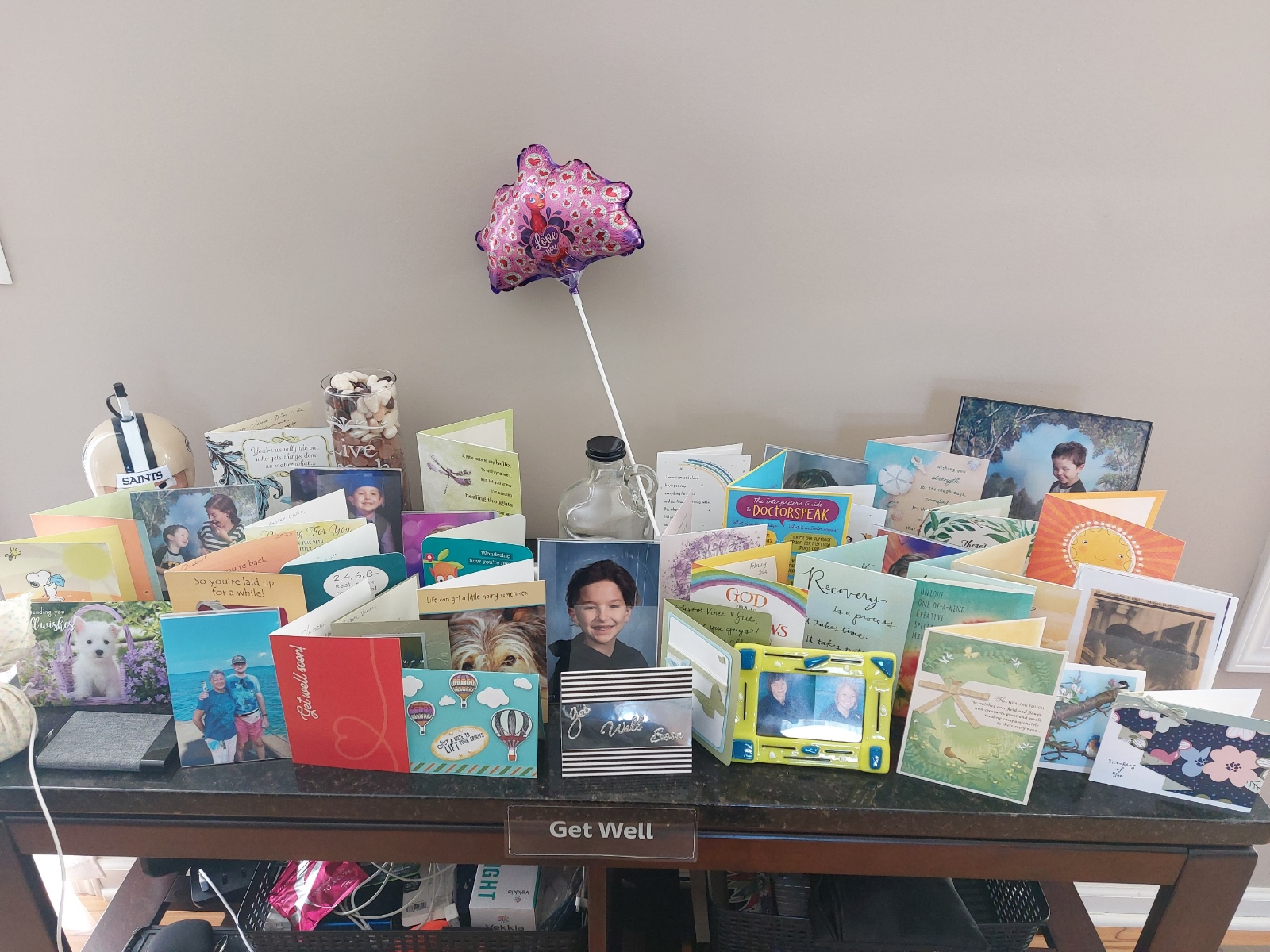 I want to thank you for all the cards, texts, messages, meals, etc. you have sent me during this time. Seeing some of you last Sunday was very moving and encouraging. It's really hard to express how much love I have felt from you during this time away. In reality, it is the same love you have always shown me. All I can say is that your love inspires me to love you and others more than I do. To have a church filled with so many loving people is not as common as you might think, and neither I nor any of our staff take that for granted. It helps us work as a united body of people who can most effectively "invest and invite" others to a healthy church filled with great people and (hopefully) a great service that connects with people from the curious to the convinced and committed.

With Easter approaching, we can show this same love to the many new guests we will see over the next few weeks. Our 50,000+ piece direct mail has been sent out and we're praying for it to draw in many people. We can also invite people to Easter services with the invite cards available throughout the atrium. I've already started and as the pastors taught in the just completed Mission Possible series, if we all invest and invite one person who attends, our church would impact hundreds more lives with the love of Jesus.

So thanks again. You inspire me to lead you with my best efforts and with biblical integrity.
Love,
Vince
Weekly notes from OUR Pastors
Here you'll find an archive of weekly updates from Pastor Vince and others. The Pastor's Update is meant to bring you encouragement and thoughts to ponder as you go through your week.