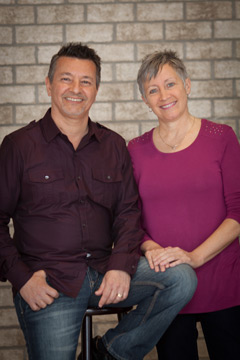 "HOW DOES THE CHURCH REACH PEOPLE WHO MAY BE INTERESTED IN GOD, BUT NOT NECESSARILY IN CHURCH?"
"HOW DOES GOD'S TRUTH CHANGE PEOPLE'S LIVES?"
In 1994, Senior Pastor Vince DiPaola, his wife Sue, and their children David and Alisha moved from Dallas, Texas back to Rochester. Challenged by these two questions, armed with fresh insights from some of America's best church leaders, and fueled by a sense of God's calling, they launched Lakeshore. After building a core group, the church held its first service on Easter, April 16, 1995 at a bar at the Marriott Hotel. Amazingly, 112 people attended and the church was born.
From 1995 through 2004, Lakeshore rented 11 different facilities to hold Sunday services, all while growing larger. The leaders decided to focus on building people first, rather than building a facility. After nine years of renting, Lakeshore opened its new building on June 13, 2004. Thanks again to the generosity of many attendees, an addition was completed on January 10, 2010 that provided 40,000 square feet to do ministry.
While buildings don't change lives, what happens inside them does! The goal is to create an environment where people can seek God at their own pace, find help for life today, and the promise of eternal life. This is how Lakeshore is playing a small part in God's big story.