WHAT IS BAPTISM?
Once you commit your life to Jesus the next logical step in your journey is to get baptized.
Baptism is similar to wearing a wedding-ring: simply wearing the ring doesn't make you married, but it does represent a moment in time in the past when you decided to enter that relationship. It tells everyone that you've committed yourself to another. In the same way, while baptism doesn't make you right with God, it does communicate that you've already entered into relationship with Jesus and committed yourself to Him by faith.
When you get baptized, you'll be given an opportunity to share your story at church. We encourage you to invite your family and friends to share this special moment with you. We have seen many examples of God using the stories shared at our Baptism Services to stir the hearts of those in attendance.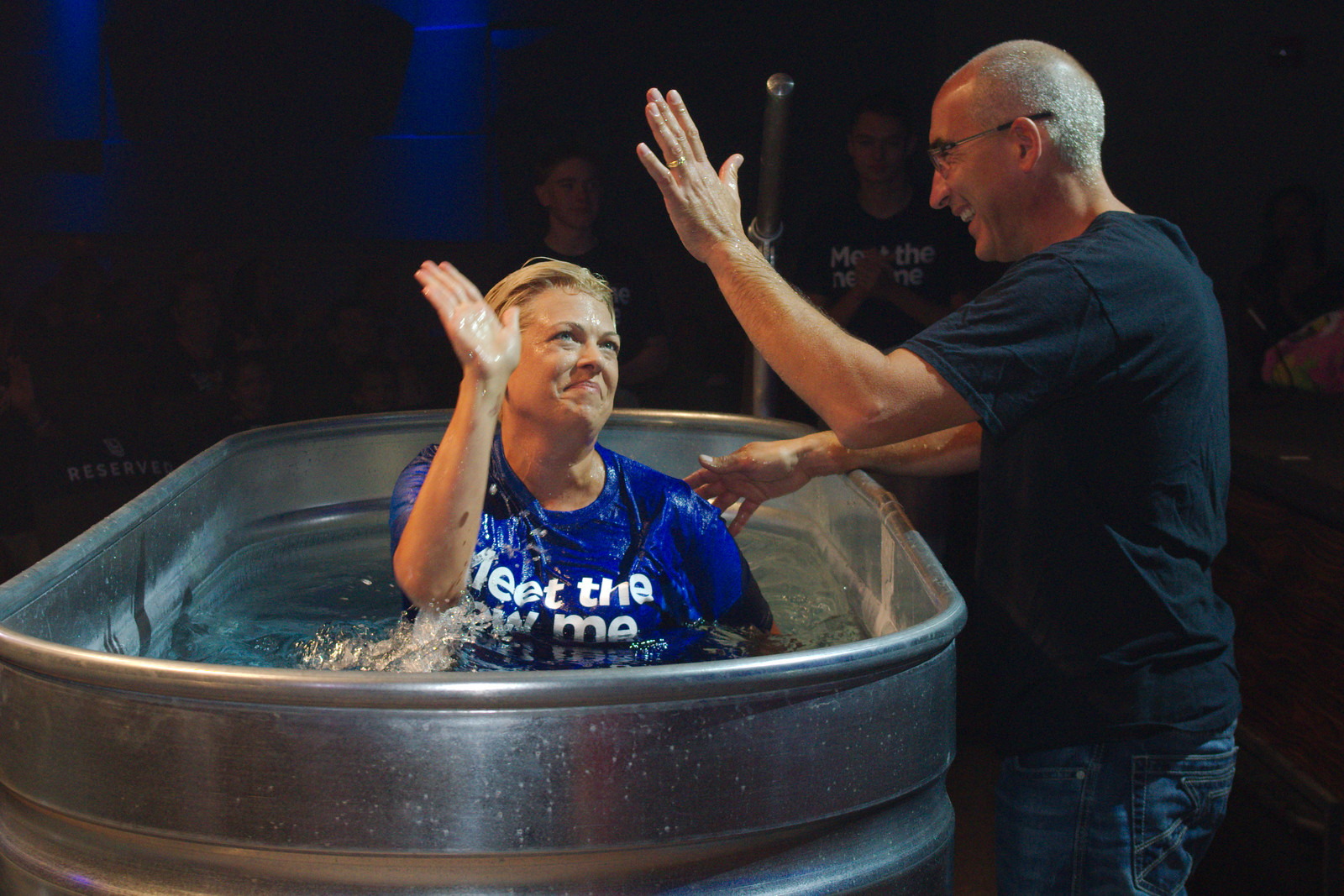 When you're ready to go public with your faith, we're here to help. In order to be baptized at Lakeshore, you need to attend a Baptism Orientation Class. In this class, you will learn more about salvation, baptism, and what to expect in the process. You'll also have an opportunity to ask questions.
In order to fully understand and appreciate baptism, we ask kids to wait until they're at least 10 years old before pursuing baptism at Lakeshore.
Because baptism represents a decision that individuals make for themselves, we do not baptize infants here at Lakeshore. We offer Child Dedications as a way for parents to commit themselves to raising their kids in God-honoring ways. For more info on Child Dedications, contact us here.
UPCOMING BAPTISM OPPORTUNITIES
Upcoming Baptism Orientation Classes - SECOND SUNDAY OF EVERY MONTH @ 9AM
(No need to sign up, just show up)


NEXT Baptism Orientation Classes (you just need to attend one)
November 14th @ 9am (Room 110)

December 12th @ 9am (Room 110)
*These orientations will be for the February 13, 2022 Baptism Celebration
Upcoming Baptism Services
February 13th (9am & 11am)