Pamper Yourself and Shop CANCELLED for March 15th.
Due to the to Coronavirus, Pamper Yourself and Shop is canceled for March 15th. We want to keep everyone safe and follow the guidelines that the Monroe County Public Health Commissioner has issued.
Pamper Yourself and Shop will be tentatively RESCHEDULED for Sunday, May 31st. We hope you can still join us then. We will have a date to you in the next few days. Thank you for your patience in this crazy time we are all going through. Please stay healthy (and wash those hands).
FOOD, FUN, & SHOPPING
Ladies—imagine fabulous desserts, coffee, tea and live music all while receiving a mini-massage, a new hairstyle, a manicure, or a chiropractic treatment. This is not a dream, it is an event called Pamper Yourself and Shop.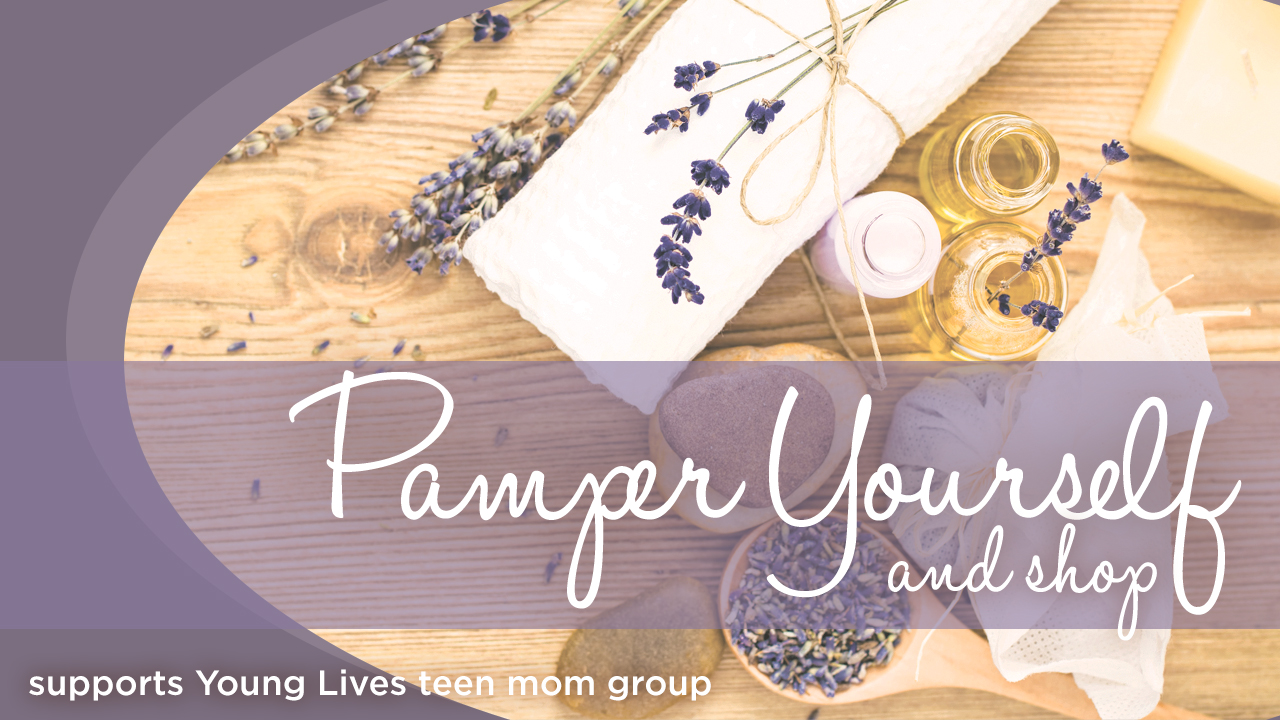 By attending Pamper Yourself and Shop, or gifting a ticket to someone, you are supporting the work we do with teen mom and dads at Lakeshore through the YoungLives/New Life ministry.
Pamper Yourself and Shop is open to ladies only (or teen girls age 13 and older) and takes place on Sunday, March 15th, from 2 to 5PM. We'll have a Chef cooking right onsite and of course we'll have our famous Silent Auction.
GET YOUR TICKETS
Advanced tickets are no longer available, however you can purchase Tickets for $15 at the door.
PAMPER YOURSELF AND SHOP GIVEAWAY
Register below to be entered into the Pamper Yourself drawing. The first place winner will receive a Kindle Fire, and the second place winner will receive (2) tickets to the Pamper Yourself event. The winners will be announced Friday, March 13th at noon. Lakeshore Community Church staff members, YoungLives/New Life volunteers and teen moms are not eligible to participate in this drawing.