NEW HORIZONS CORE CLASSES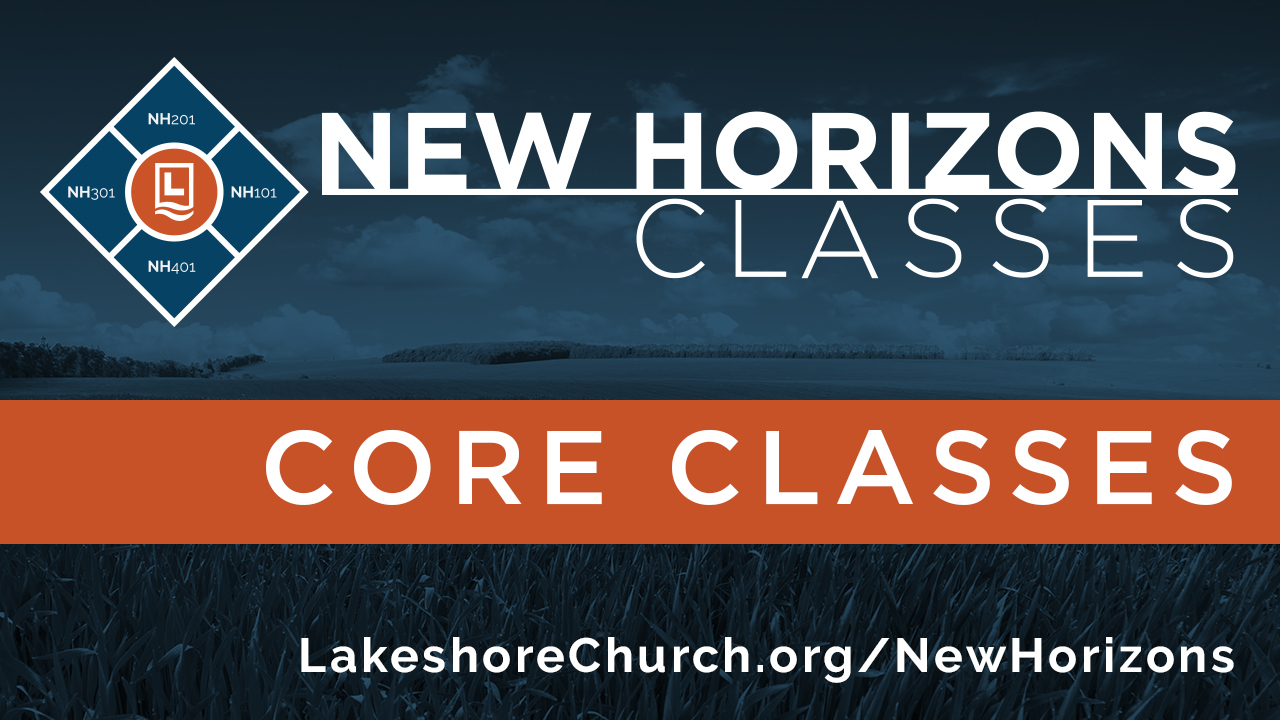 New Horizons Core Classes are offered once per quarter and are designed to help you discover and develop a growing relationship with Jesus Christ. You start with New Horizons 101 and progress in order through New Horizons 401.
2019 CORE CLASS DATES
New Horizons Core Classes are being offered Sunday, February 10 from 3 to 7:30 PM. A potluck dinner will be served around 5:30 PM and we ask everyone to please bring a main or side dish to share.
Childcare is available for kids, infants through 5th grade, for a nominal fee. You can register your kids when you register for the New Horizons class, up to one week prior to the class.
If you are taking New Horizons 301 or 401, please note that these classes are taught in Part I and Part II.
The February 10 class will have its Part II on Sunday, March 3 from 1 to 2:30 PM.
Lunch will be provided for you at the Part II class.
For more information and to register for a class and sign your children up for childcare, please click the name of the class you are interested in.
New Horizons 101: Discover Lakeshore Church
New Horizons 201: Discover Spiritual Maturity
New Horizons 301: Discover My Gifts & Impact