MISSIONS: SERVE
Lakeshore is committed to using the gifts God has given us to help others in the Greece and Rochester area. We encourage all members and regular attenders to strive to serve externally or volunteer in our community at least once per quarter. There are two primary ways to do this:
Ongoing Opportunities - We have identified a number of organizations within our community whose mission and purpose closely align with ours. These organizations are continuously open to volunteer assistance, whether it's just one day or on a recurring basis. Click HERE to see the directory of organizations with ongoing needs, find the one that best appeals to you, and "Join Group" to let our Liaison know you are interested in helping out.

To get a taste of what we have done in the past and the impacts it made, scroll down click here to see Past Accomplishments.
---
As part of Making Waves, Lakeshore has served the local community with the following projects. Many thanks to all that participated in these events.
MISSION SHARE OUTREACH -- December 2018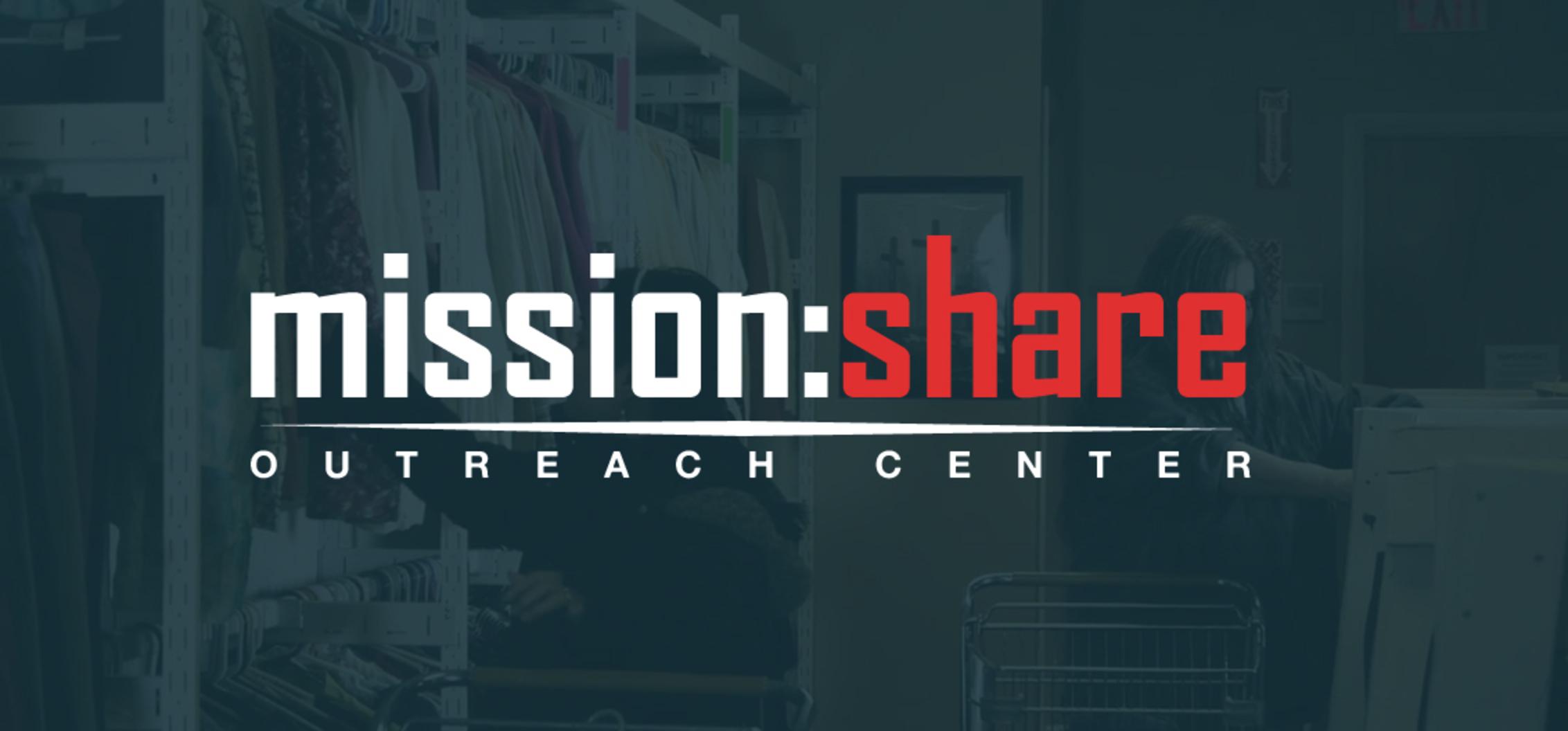 In December, a team of people assembled Christmas Stockings for Mission Share. These were then made available to needy parents as Christmas presents for their children.
Many thanks to the adults and children that assembed and delivered these stockings.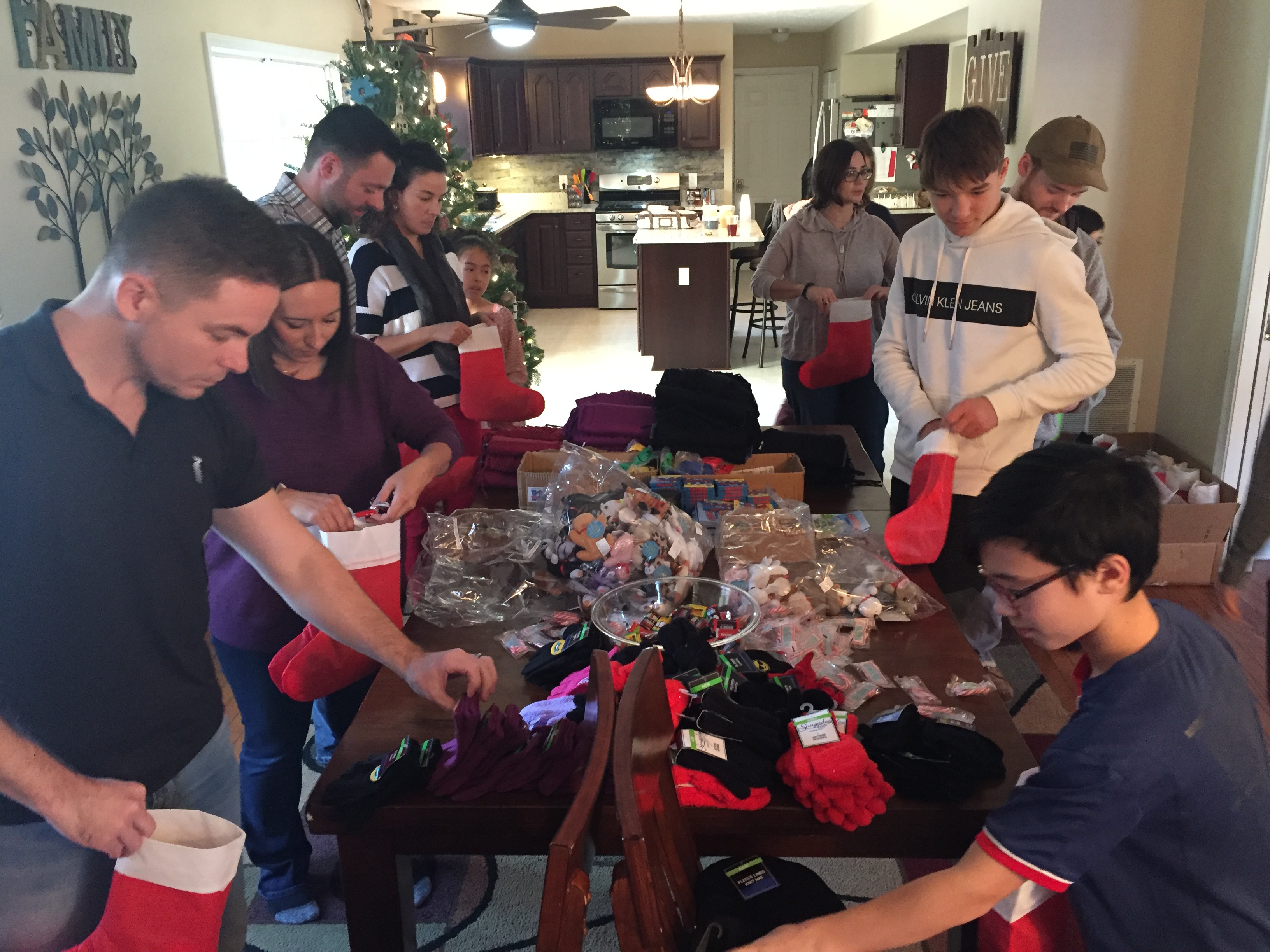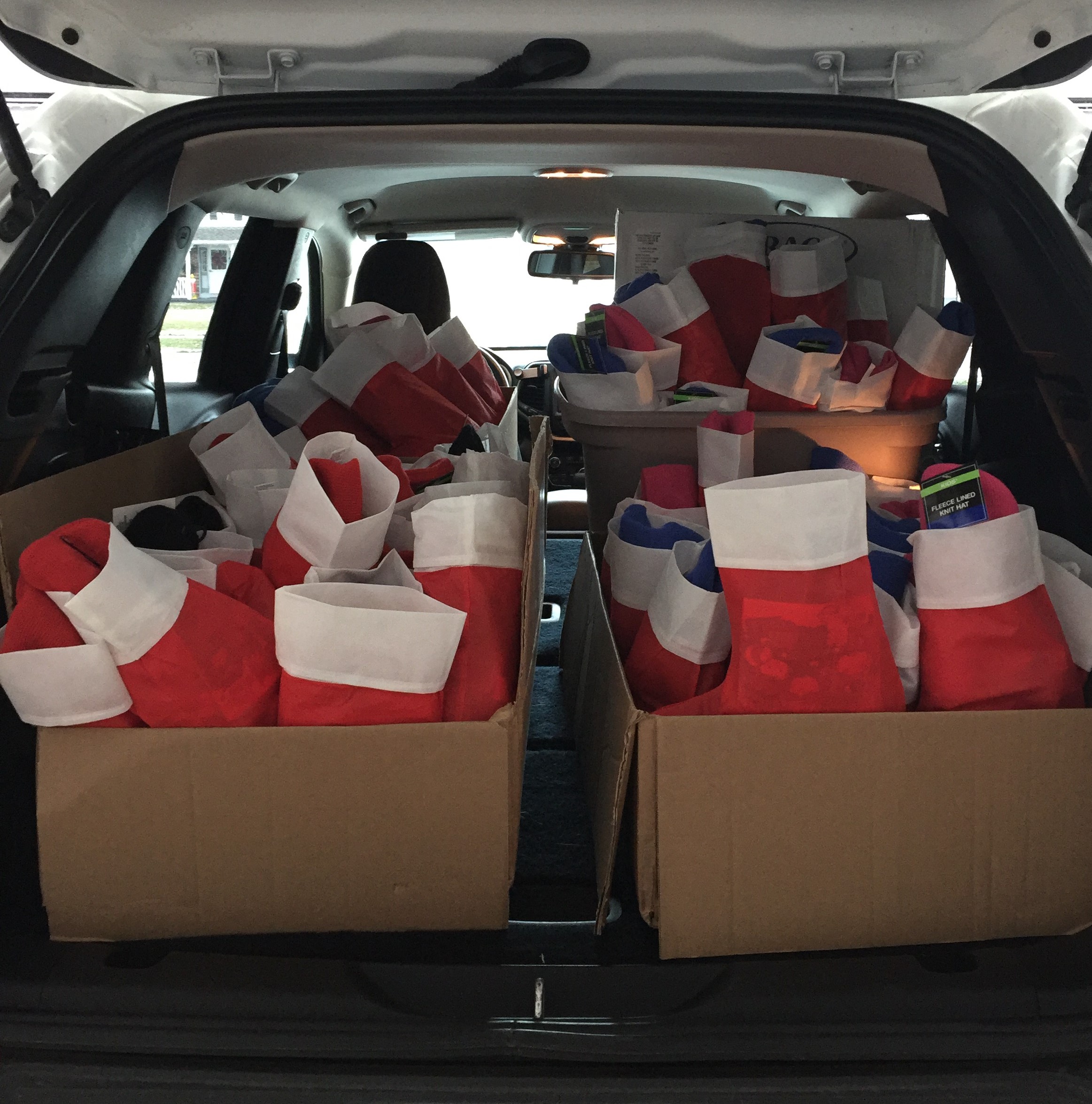 ---
CHRISTMAS DAY RECOGNITION -- December 2018
On Christmas Day, a group of Lakeshore people drove around Greece and Rochester to recognize those that had to work on Christmas Day. Four cars and about 10 people handed out 67 gift cards and Lakeshore cards to workers in various businesses. People were very touched that Lakeshore would visit them and recognize them on this special day.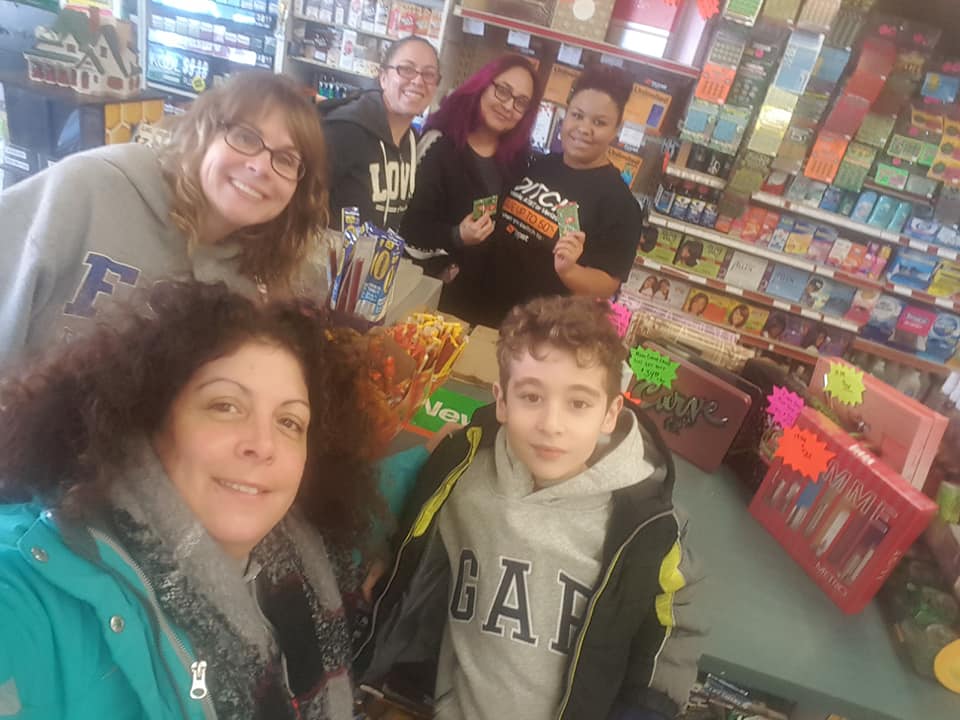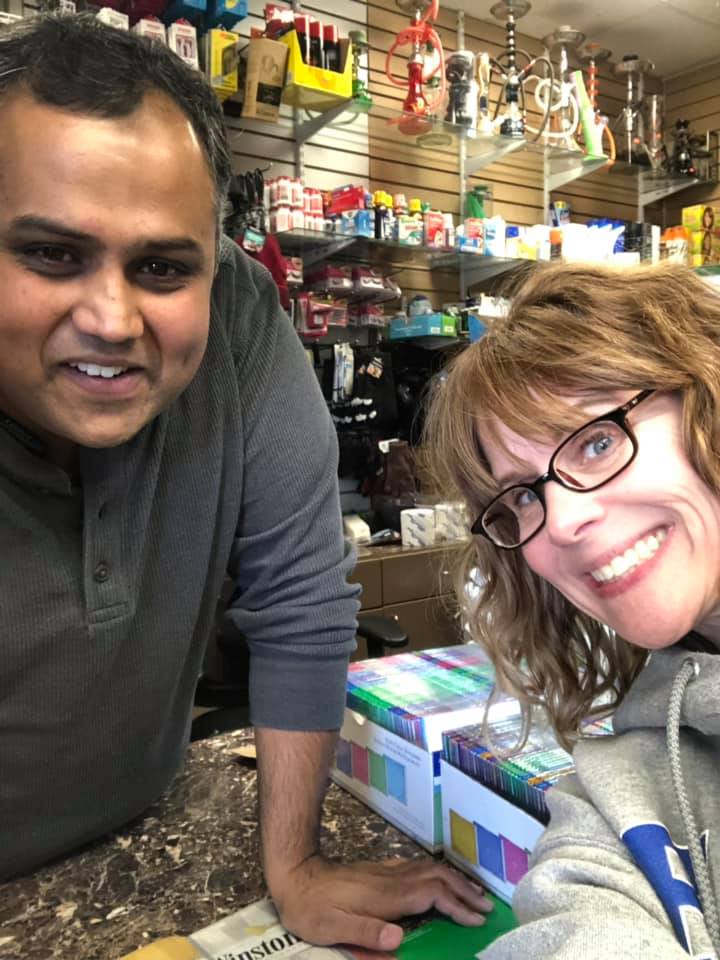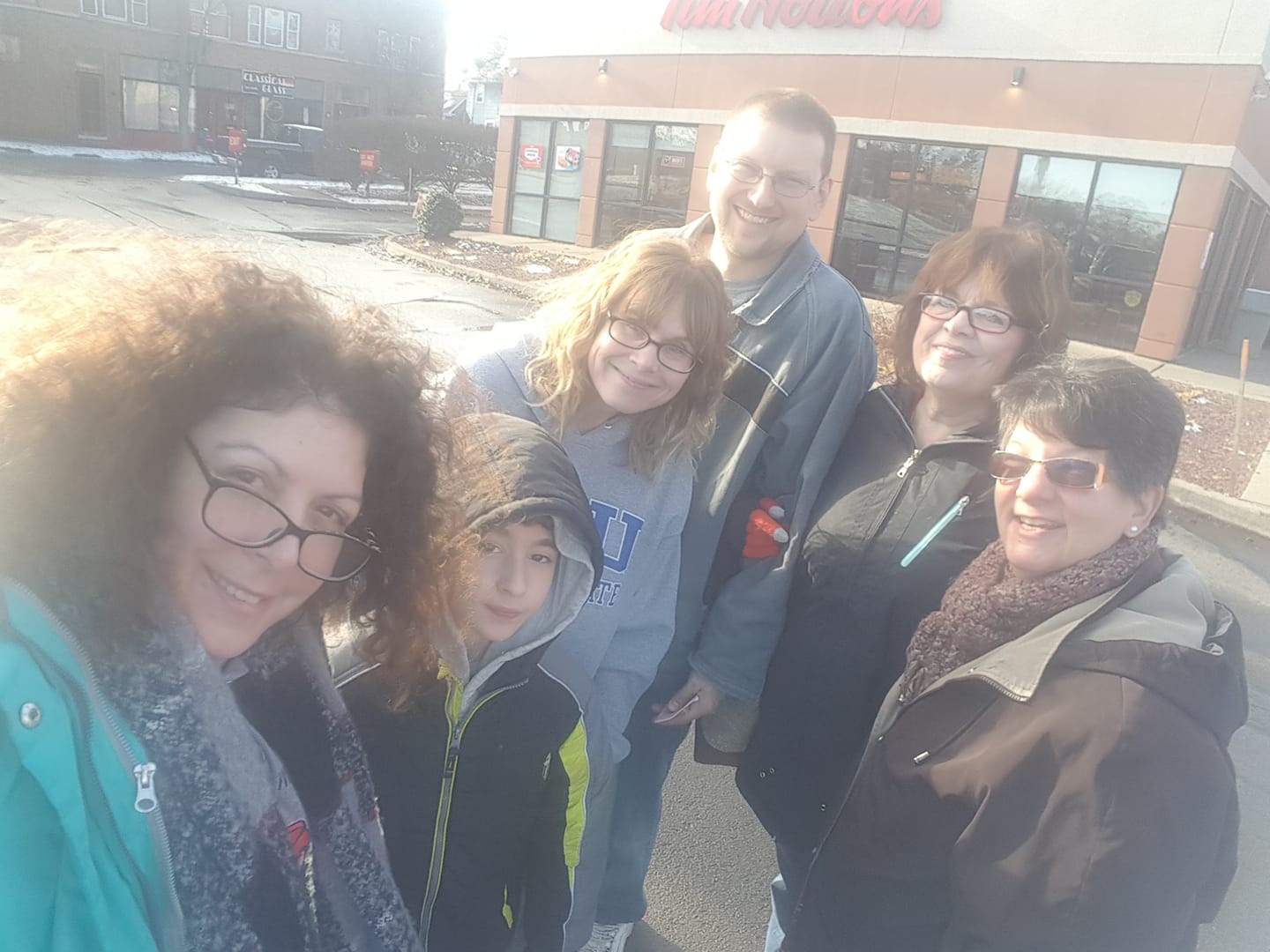 Many thanks to Jackie Harris for the second year organizing this event and coordinating the other volunteers that participated.
---
EMBRACING OPTIONS -- May 2018

Thank you to all the volunteers who supported the financial collection and the donating of baby supplies.
1) Lakeshore sent to Embracing Options, $1,865 to help them with their programs for young mothers.

2) Lakeshore also collected supplies for their Baby Boutique where young mothers can get supplies that they desparately need.
---
WEST RIDGE ELEMENTARY SCHOOL -- April 2018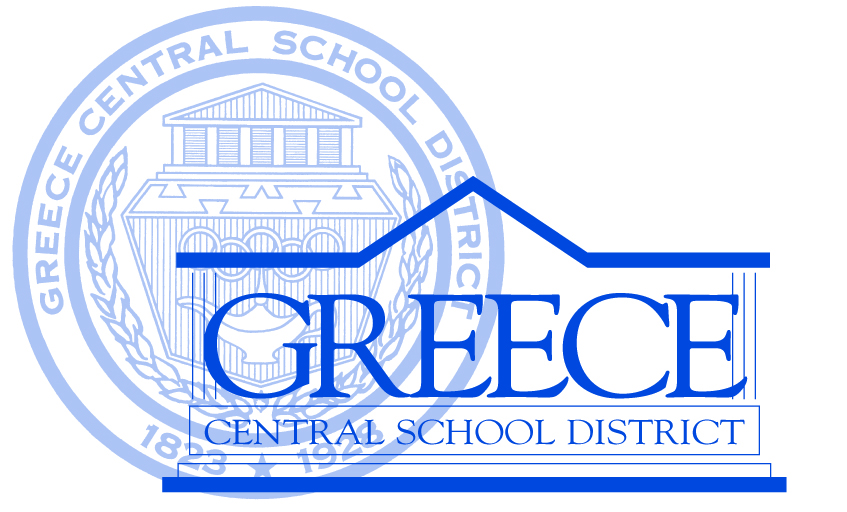 In April, Lakeshore collected books for the students to take home over the summer.
Over 300 books were collected
Thank you to those who donated books.
---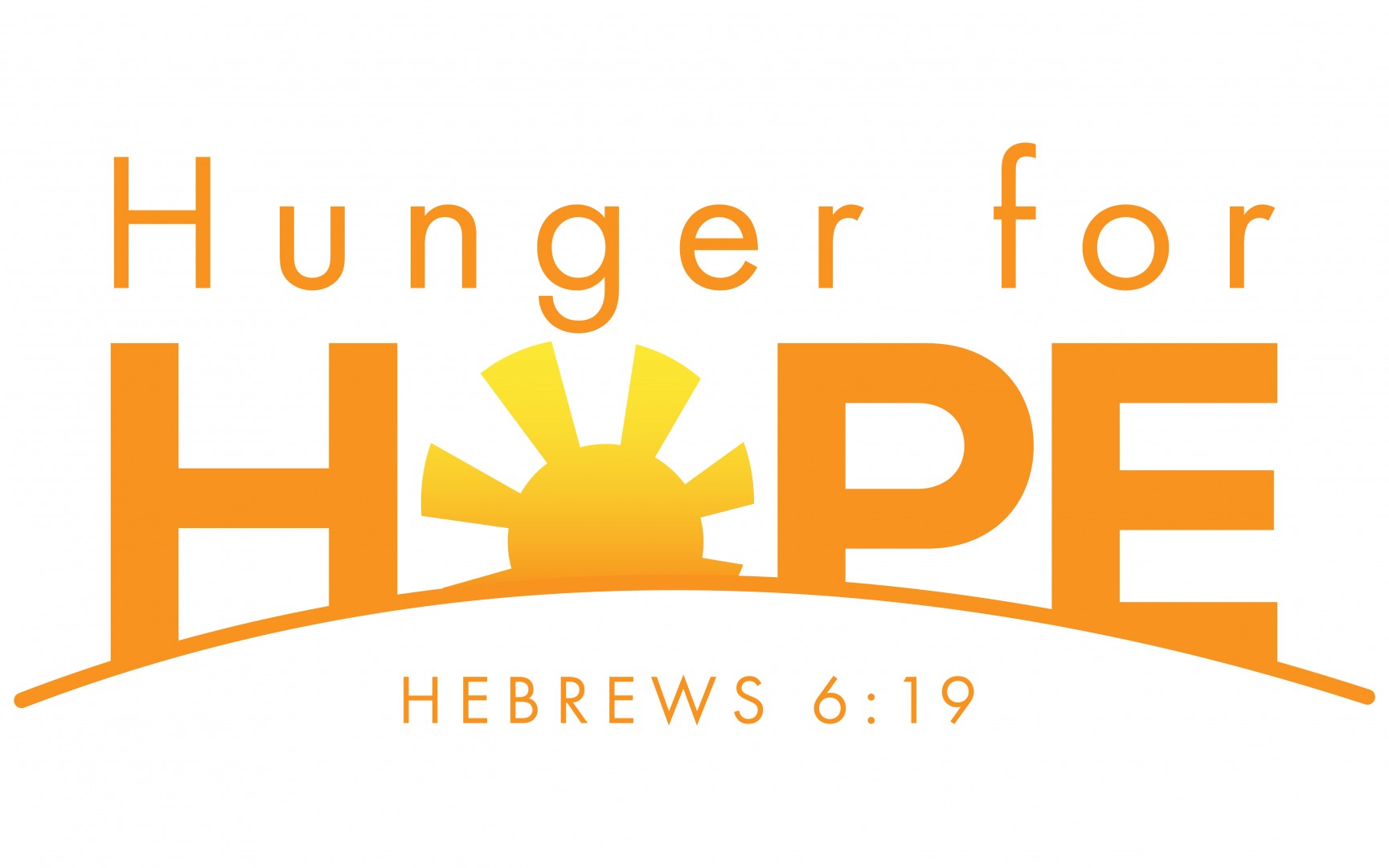 In March, Lakeshore Community Church made a difference in our community and globally by hosting our annual Hunger For Hope event March 16-17.
$5,485 was donated to Spark of Hope in Mozambique
314 food items collected & donated to the Hilton Cadet Cupboard
33 participating students (grade 6 through 12)
20 adults volunteers
Thank you to those who donated money, food, and their time.
---
MISSION SHARE OUTREACH -- January 2018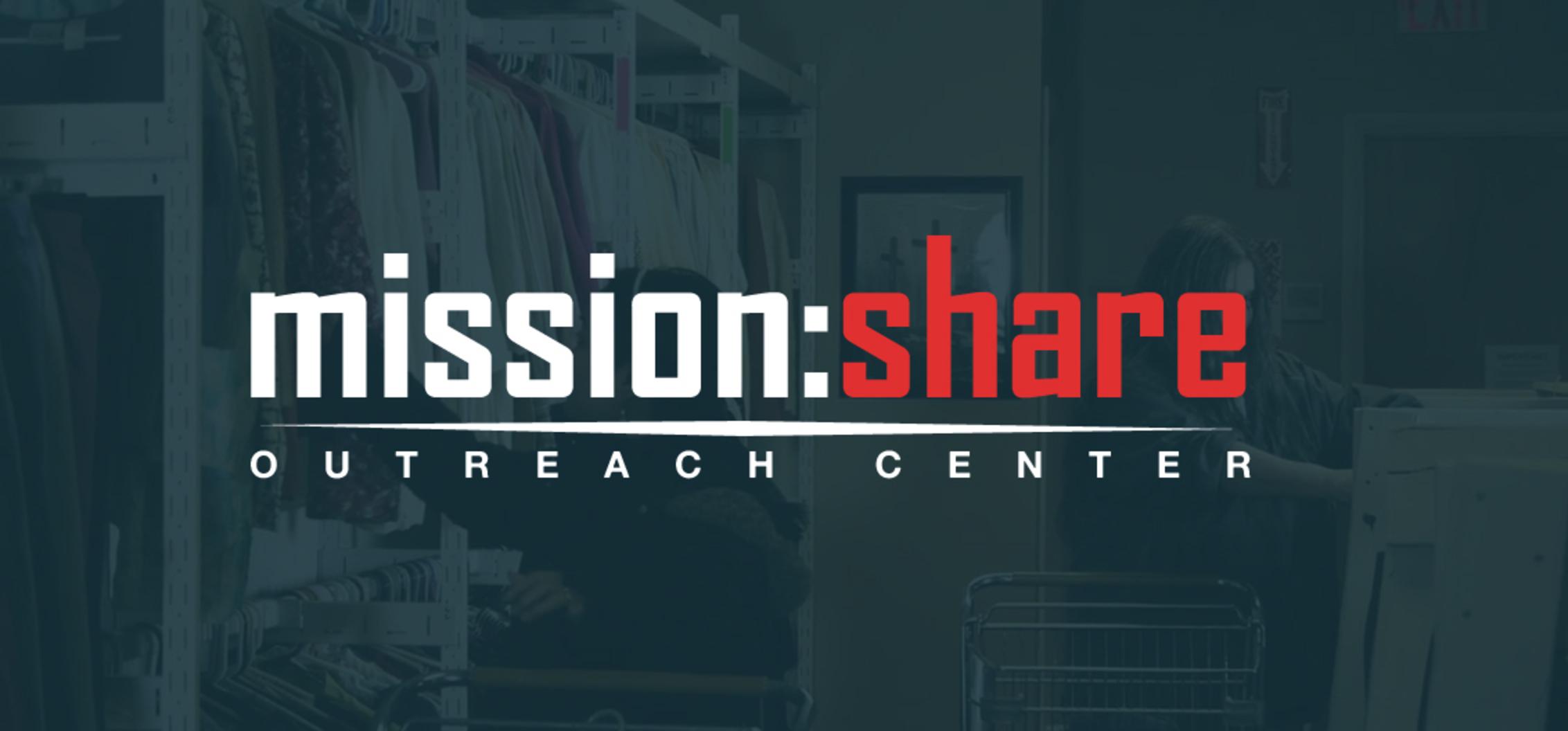 In January Lakeshore made a difference in our community by partnering with Mission Share Outreach Center to collect and provide low salt and gluten free foods for people with special dietary needs.
Over 400 items which totaled
Over 400 pounds of low salt and gluten free food.
Thank you to those who donated food items, labeled packages, and delivered the food to Mission Share.

---
Lakeshore Kids & World Vision -- August 2017

On August 20th (both services), the Lakeshore Kids partnered with World Vision Kits to assemble 250 Promise Packs for shipment around the world. All Promise Packs will begoing to children in Africa.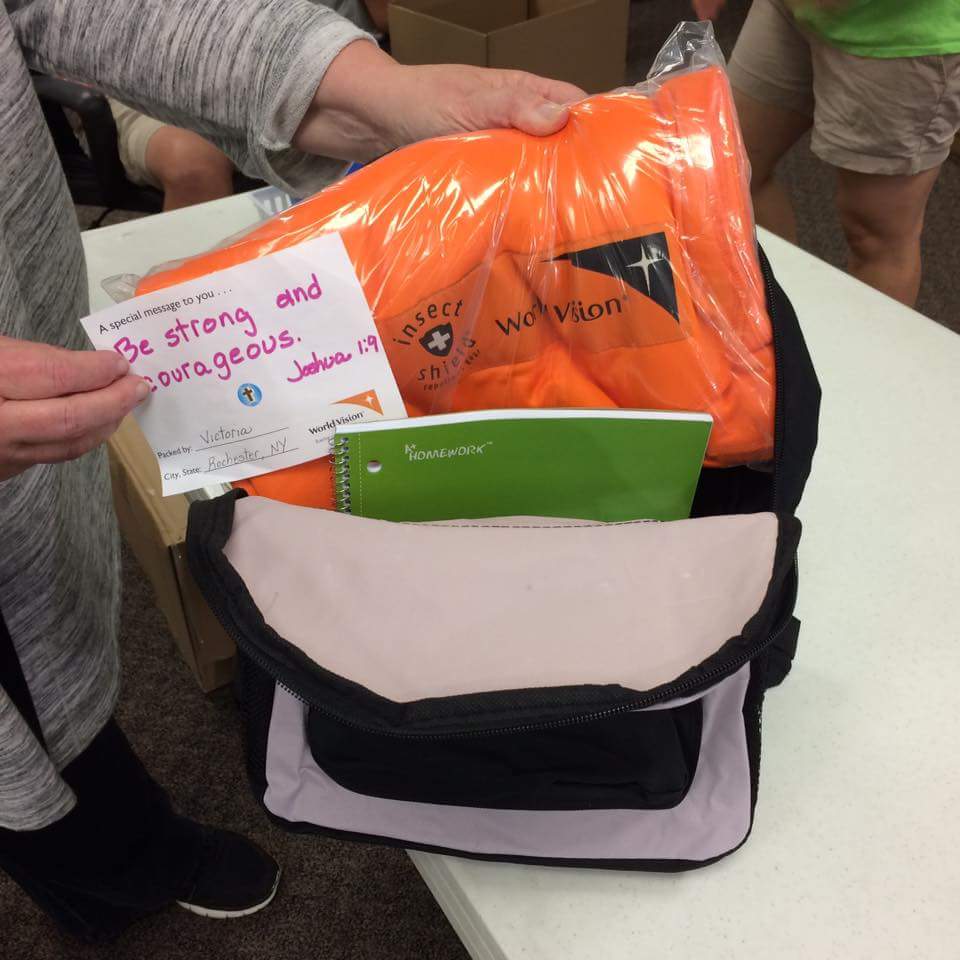 Here is what the kids accomplished:
Adults involved 40
Children involved 80
Promise Packs 250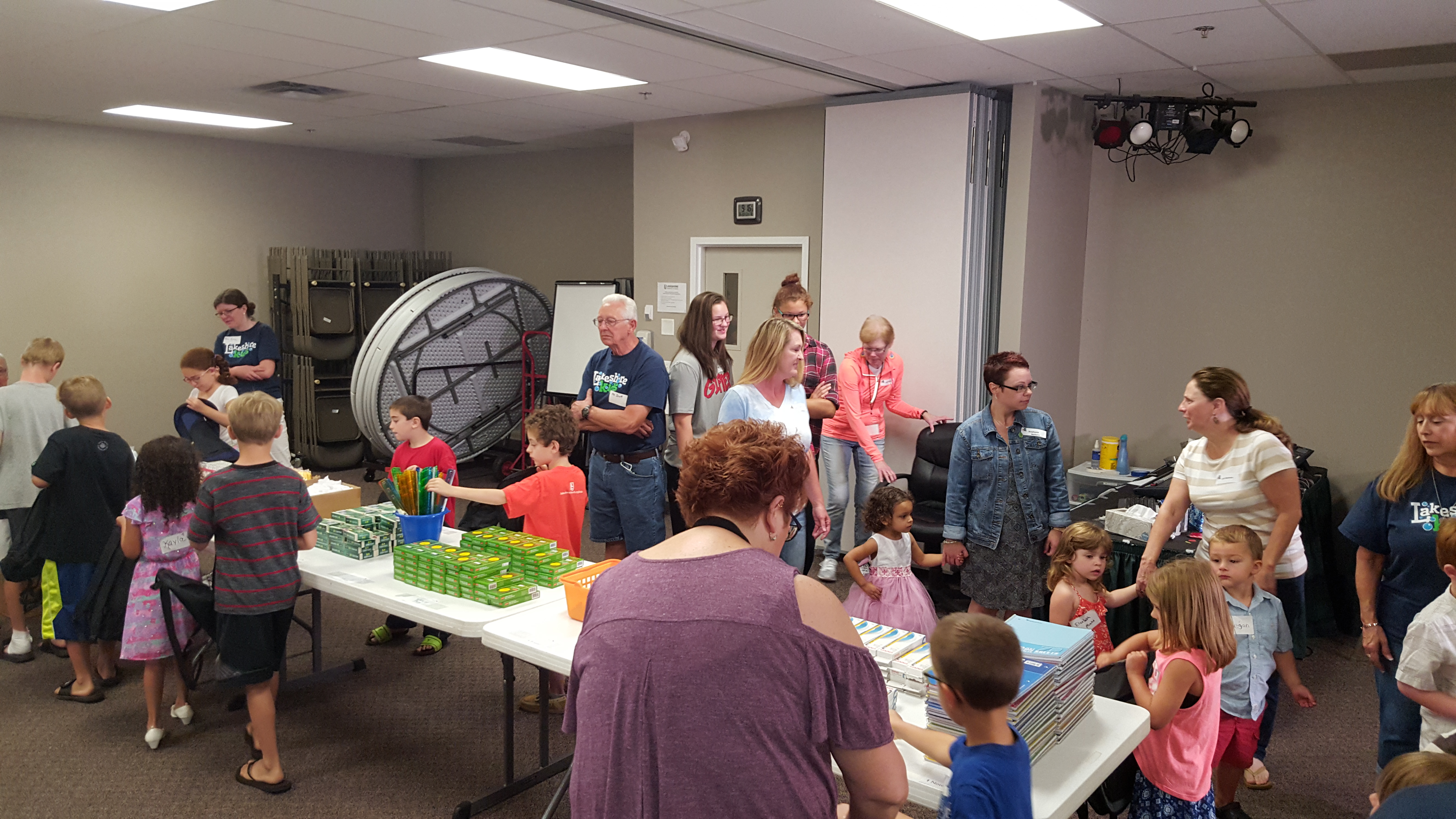 The Need: Around the world, millions of children are unable to attend school simply because their families are unable to obtain or afford basic school supplies. The lack of access to the most basic hygiene supplies, and the risk of insect-borne illnesses like malaria can rob children of their health, happiness, and hope. Every 60 seconds a child dies from malaria. The insect repellant blanket included in each Promise Pack prevents the spread of the deadly disease.

---
WEST RIDGE ELEMENTARY -- August 2017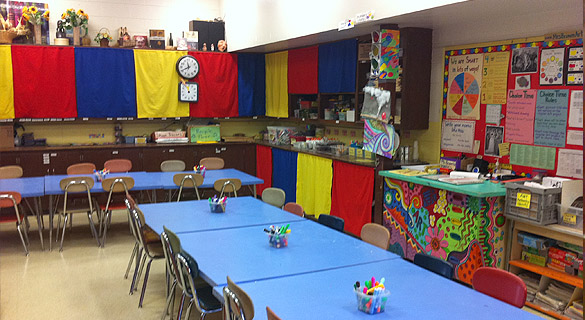 August was a busy month with our friends at WestRidge:
HELPING THE TEACHERS GET READY FOR THE NEW SCHOOL YEAR
Several volunteers from Lakeshore rolled up their sleeves and helped the teachers get thier rooms ready for the new School year!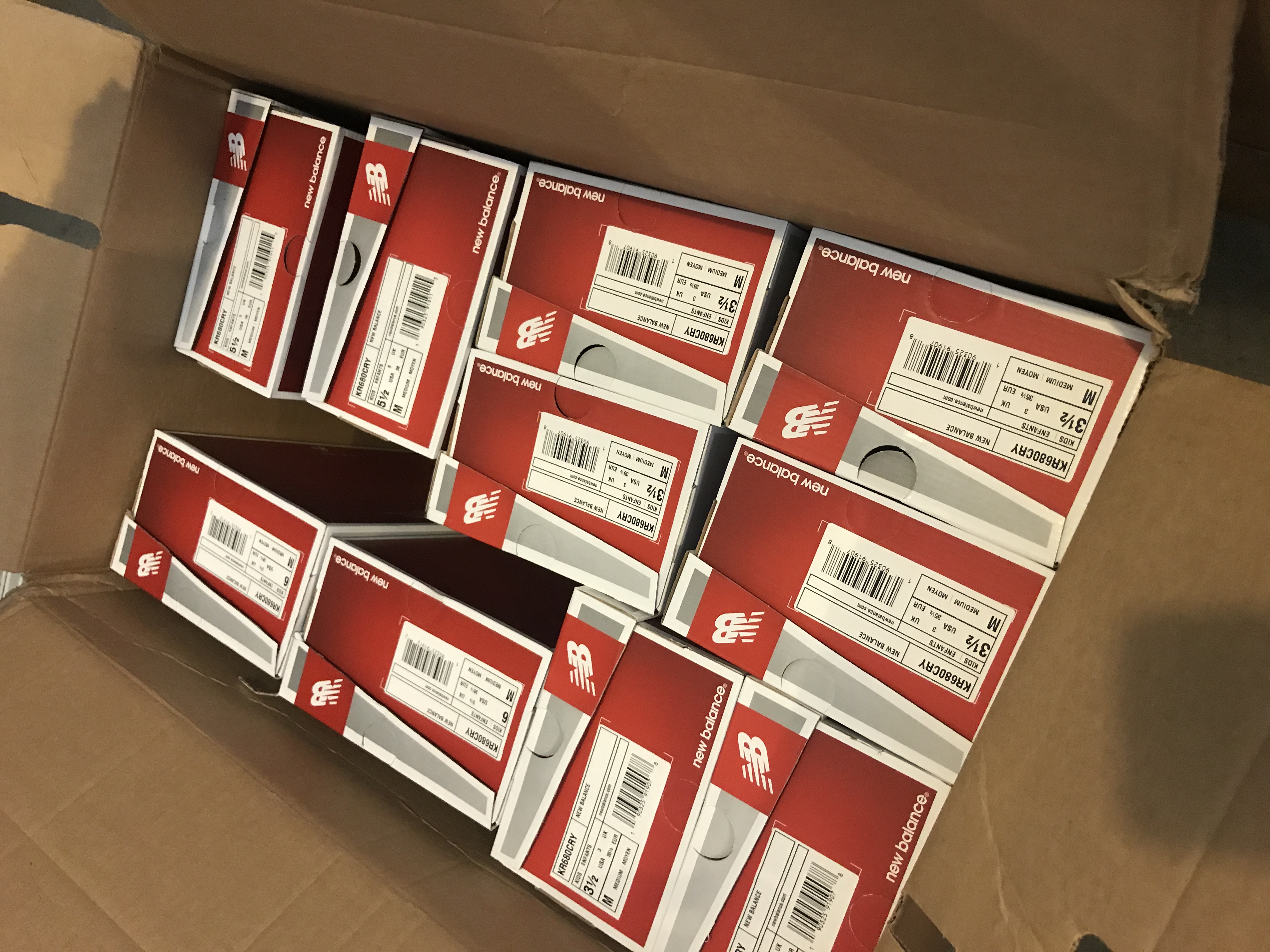 Donated 60 pair of brand new Sneakers
Working wiht MVP Health Care and Fleet Feet, we were able to donate 60 pairs of brand new sneakers to the school.
Smart Food!
We provided Welcome Back Snack Packs for every student at the scholl - over 350!!
---
GREECE SCHOOLS -- February 2017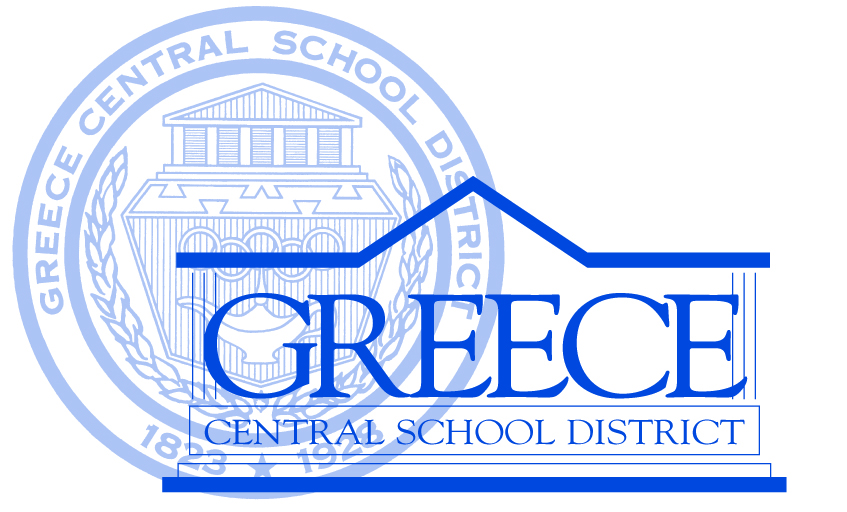 In February, Lakeshore made a difference in our community by partnering with the Greece Central School District to serve the students, parents, and faculty of West Ridge Elementary School.
1200 books were donated.
370 snack bags were distributed for Winter Break.
Thank you to those who donated food items, books, and volunteered their time.
---