WHAT IS LOVE WEEK?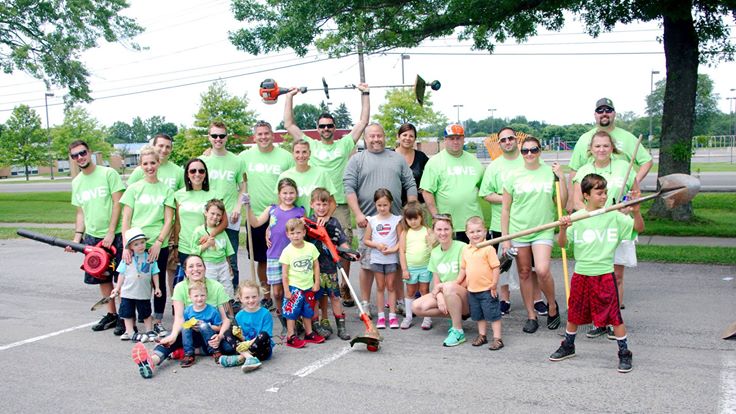 In 2017, Lakeshore Community Church began asking the question, "If Lakeshore closed its doors, would anyone in the community notice?" That question both haunted and motivated a small group of people at Lakeshore to do everything they could to ensure that never happens. So they began something called LOVE WEEK.
With these trying and unusual times it's more important now than ever before to demonstrate the LOVE OF JESUS CHRIST to our community. LOVE WEEK is all about LOVING and SERVING people in our community the way JESUS would. LOVE WEEK is all about making a difference outside the church walls and out in the community where people need to hear the LIFE CHANGING MESSAGE OF THE GOSPEL.
BE A LOVE WEEK LIAISON
You can be a part of LOVE WEEK (AUGUST 15 THROUGH AUGUST 20) by serving as a LOVE WEEK LIAISON, helping to organize one of the more than 20 PROJECTS. that will allow the people of Lakeshore to be the hands and feet of Jesus in our community.
LIAISONS work with a local organization in the community to decide on a service project and organize a group of volunteers to complete that project.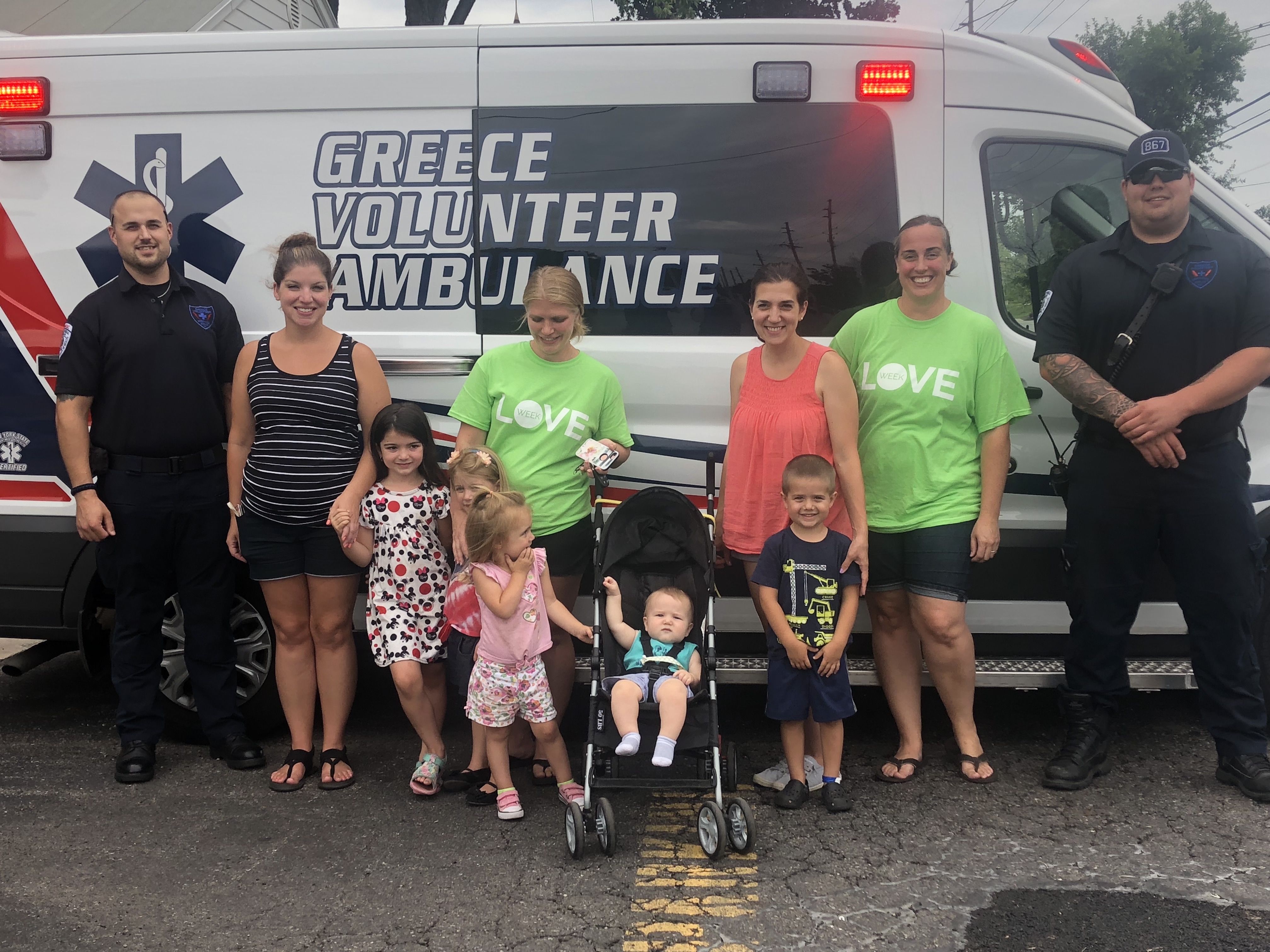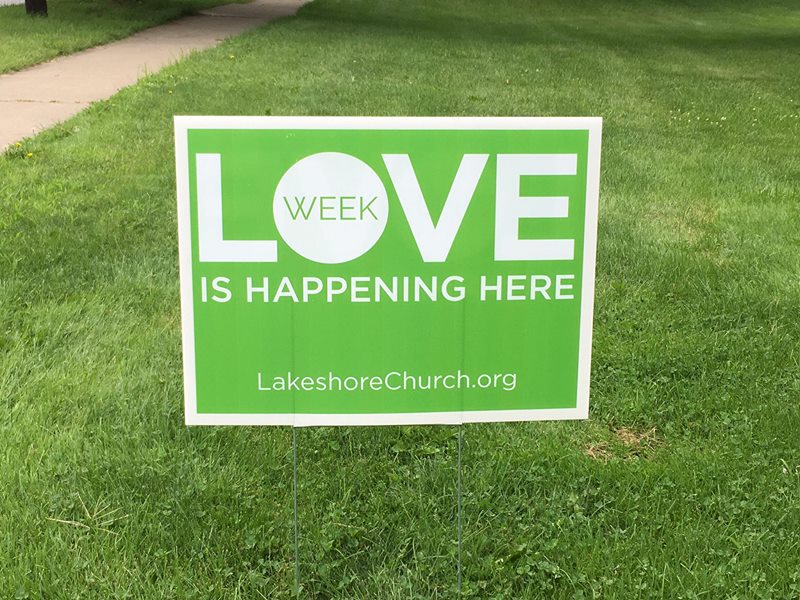 We are having two meetings to share the details of LOVE WEEK and what's involved in serving as a Liaison.
Sunday June 27 after each service (no registration required, just show up).
Tuesday June 29 @ 7PM via Zoom Video Call
LOVE WEEK 2020
Love Week 2020 at Lakeshore had 11 projects with over 125 volunteers!! These volunteers went out into the community and showed the love of Christ by helping others while expecting nothing in return.
Below is a list of the amazing projects and what they accomplished:
Atria Nursing Home: 12 volunteers wrote out greeting cards for the residents that have not been able to see their families since the start of the COVID-19 pandemic.
Beatrice Place: 15 volunteers drew chalk art and insirational messages on the sidewalks and a brick wall to encourage the seniors that reside there as they enter and exit the building.
CHS Volunteer Ambulance: 7 volunteers provided a free lunch to the first responders thanking them for their service.
Car Wash: 28 volunteers provided free car washes to anyone who entered the Lakeshore campus.
Fathers Heart #1 and #2: 9 volunteers did yard work, garbage pickup, raking, window cleaning, vacuuming, and kitchen cleaning in preparation for the evening outreach.
Greece Police: 13 volunteers provided a free lunch to the first responders thanking them for their service.
Hub 585 - Care Portal: 8 volunteers helped with the needs of vunerable children and families.
Monroe County Sheriff: 5 volunteers provided a free lunch to the first responders thanking them for their service.
Town of Greece, Basil Mirella Park: 20 volunteers cleaned the bike path of trash and overgrowth of trees and bushes.
Willow Domestic Violence Center: 9 volunteers provided gift baskets of critical items to be handed out to those in need.
Many thanks to all who participated and shared God's love to the community we live in.