All The Treats Without The Tricks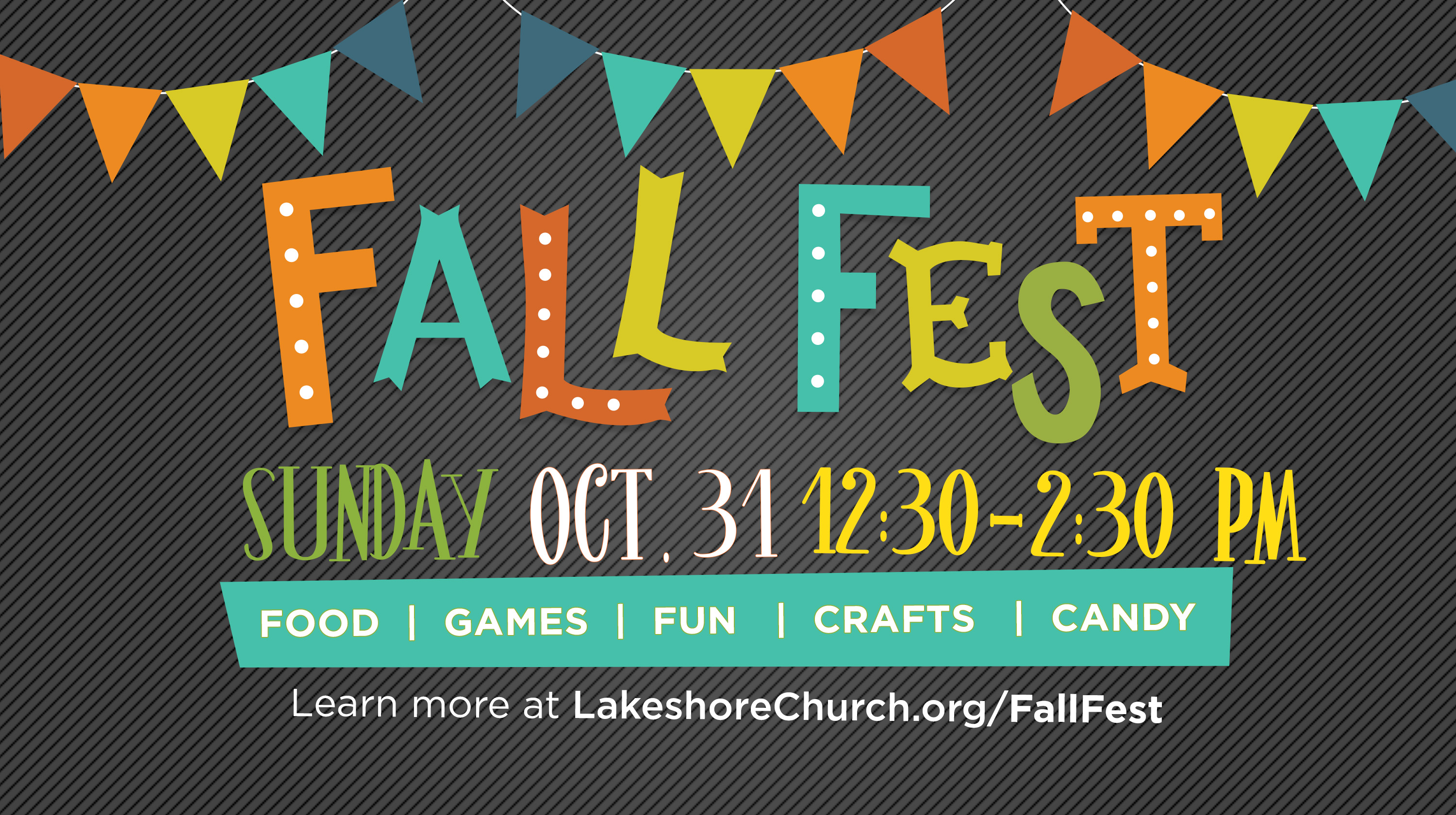 If you're looking for a safe, family-friendly, fun fall event without all the tricks, then Lakeshore's Fall Fest is for you.
We'll have Games, Crafts, Lunch, and of course... CANDY.
All the festivities take place on Sunday, October 31st from 12:30 to 2:30 RAIN OR SHINE.
Children ages 2 to 12 are welcome to wear costumes - Family-friendly, not obstructive, not offensive, not objectionable and not violent.
Come for all or part of the Fall Fest.


ONLINE REGISTRATION IS NOW CLOSED. Walk-ins are welcome!

Directions to Lakeshore
---
Invite Your Family & Friends
Use the link below to email an invitation to the Fall Fest to your family and friends. All are welcome.
Click here to send out INVITES TO THE FALL FEST.


---
We need more than 60 volunteers to make this event happen. If you are interested in learning more about what volunteering opportunities exist, please click the link below, fill out the form, and a member of our team will be in touch with you with some details.
Click here to VOLUNTEER FOR THE FALL FEST