ARE YOU READY FOR A
CHURCH LIKE THIS?
This Easter season, come experience a powerful message of hope with amazing music, a welcoming atmosphere, engaging programs for your kids, and much more. When you're ready, we're here for you! Join us as we remember and reflect on God's ultimate act of love of sending His own Son to die in our place for our sins.

Jesus is alive! Through Him, we can find hope, lasting peace, and eternal life. We'll celebrate His resurrection from the grave and what the truth of His story means for all of us today.
We're sorry! Due to limited availability and high demand, registration for The EPIC Show & Easter Egg Hunt is now closed.
Please note that we are not able to accommodate walk-ins due to space constraints and only those with complete registrations will be able to attend the show and egg hunt.
Have questions? Check out the FAQs.
WHAT TO EXPECT AT
LAKESHORE
Lakeshore is a place where you can be real, find lasting relationships, and make an impact. You'll find people just like you at Lakeshore: parents, twenty-somethings, retirees, single moms, teens, professionals... the list goes on. We're your neighbors, coworkers, friends, and family.
No matter your church background, what you believe, or what you hold in your past, our doors are wide open for you to come as you are.
Check out what your first experience at Lakeshore will look like below.
HAVE QUESTIONS?
See some FAQs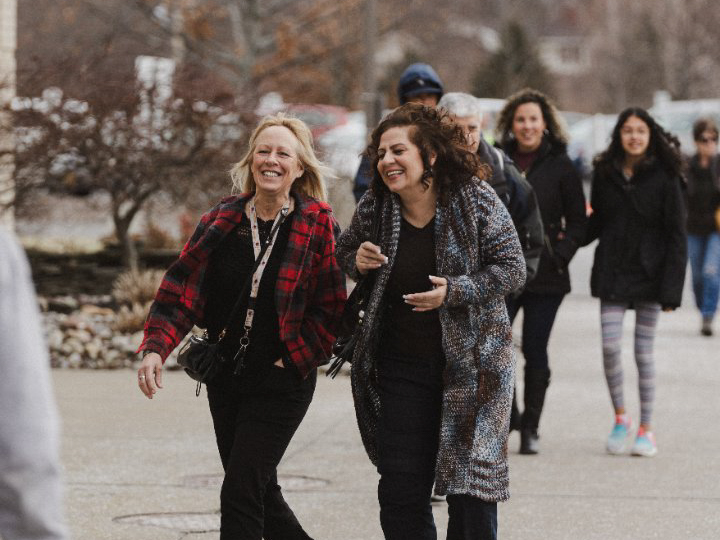 WHEN YOU ARRIVE
Friendly people will greet you at the door, help you find your way around, answer any questions you have, and get your kids checked in. We also have some upfront parking spots reserved just for you.
Need directions? We're located in Greece at 3651 Latta Road, between N. Greece Road & Manitou Road.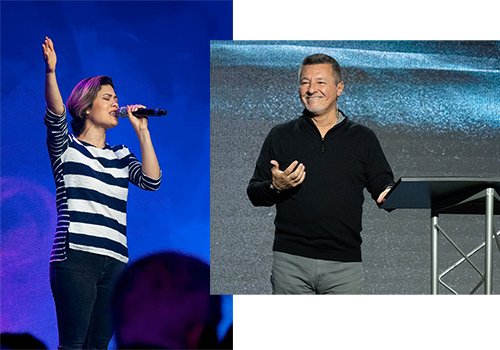 ENGAGING SERVICES
We'll kick off the service with uplifting music, followed by a message from our Senior Pastor that will help you connect biblical truth with your own life. Services last for a little over an hour.
Wondering if you should dress up? That's totally up to you! Lakeshore has a casual environment, so wear whatever makes you feel comfortable.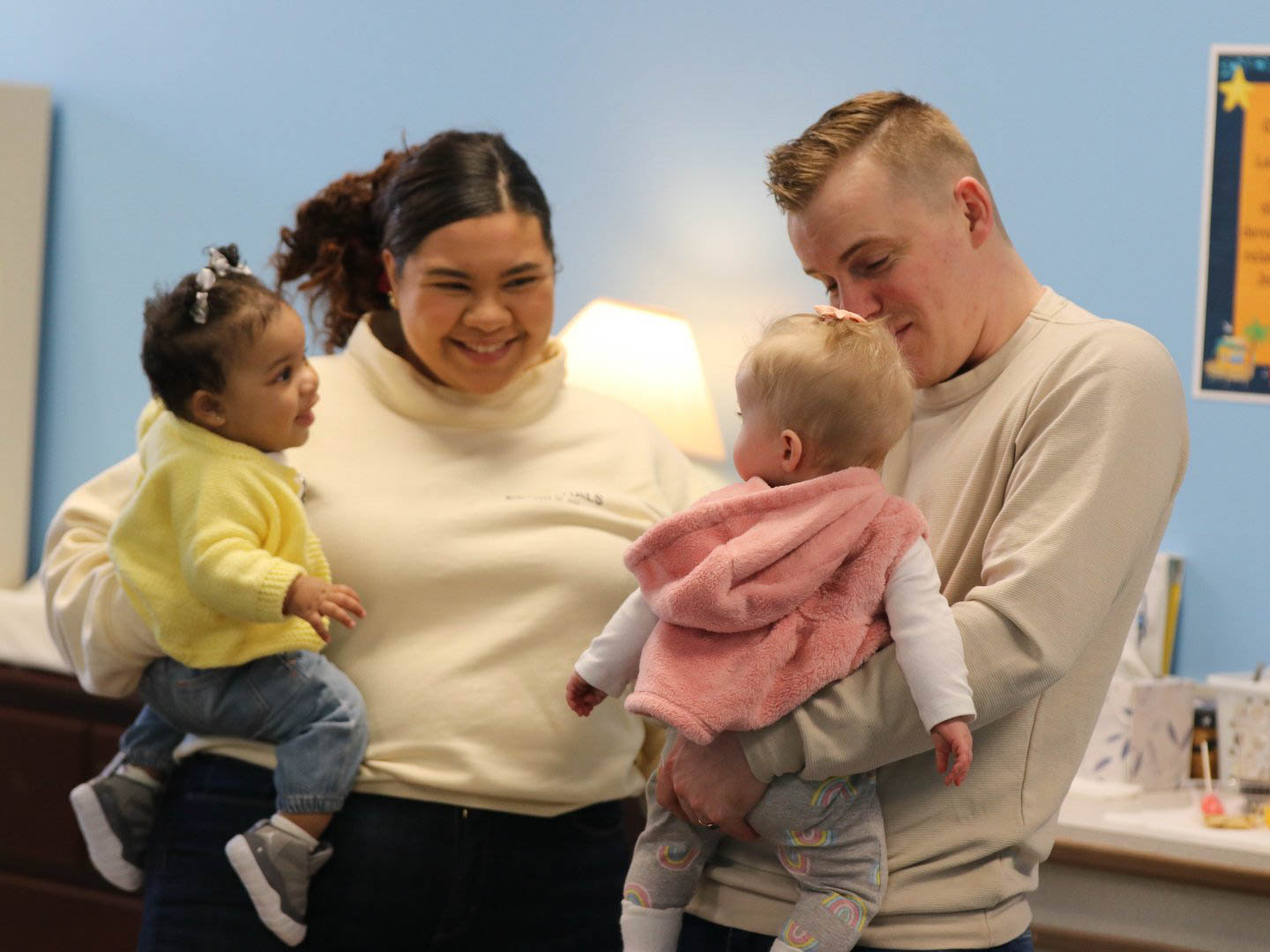 FOR YOUR KIDS + TEENS
Your kids will love it here! Of course, we have The EPIC Show & Easter Egg Hunt on April 1, but there's something to look forward to every week at Lakeshore! We have programs for your kids, infants through high school, where they'll learn about the God who loves them in a safe and exciting environment.
"Love taking my kids here!" — Lisa on Google
"Great place for your kids. Kids have a blast!" — C.M. on Google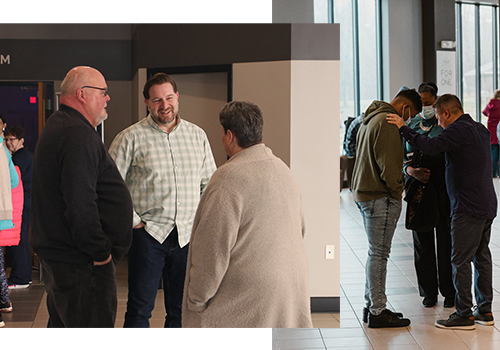 A PLACE TO GROW
Lakeshore is a place where you can grow at your own pace. Our purpose is to help you discover and develop a relationship with Jesus and help you along that journey, no matter what that looks like because the truth is it looks different for everyone.
This is a church where you can form meaningful relationships, be encouraged, and come to know the God who loves you unconditionally.
READY TO
PLAN YOUR VISIT?
New to Lakeshore? When you plan your visit, we'll get you a FREE voucher for a specialty drink at our cafe and help make your first visit as smooth as possible:
» Get you upfront parking
» Help get your kids checked in
» Greet you at the door
» Show you around our church
» Answer ANY questions you have
What should I wear?
Whatever makes you most comfortable! While a tee shirt and jeans are typical, some people like to dress it up a bit. It's totally up to you!
How long is a service?
Most of our services are about an hour and fifteen minutes in length, including our Easter and Good Friday services.
Will kids ministry be available during Good Friday and Easter services?
Yes!
On Friday, April 7, we will have limited programming available for kids up to second grade.
On Saturday, April 8 and Sunday, April 9, we will have full children's programming available for kids up through fifth grade.
Of course, you are more than welcome to have your kids join you for the main service in our auditorium. We also have reserved seating available in the back of the auditorium for families with young children in case you need to exit at any point during the service.
What can I expect at The EPIC Show & Egg Hunt?
Please note that as of Tuesday, March 28, registration for The EPIC Show & Easter Egg Hunt is closed due to high demand and limited availability. Due to space constraints, we cannot accommodate walk-ins and only those with complete registrations will be able to attend the event.
---
The EPIC Show & Easter Egg Hunt is a FREE Easter event for families in Rochester! This one-of-a-kind show will feature high-energy games with Kazoo the Dragon and his friends. Audiences of all ages are sure to be entertained through interactive skits and games that are all rooted in a biblical Gospel message.
The show itself will take place in our auditorium and last for about 45 minutes. The Easter Egg Hunt will follow shortly after the show for kids up to 12 years old.
Check out the video below to get a glimpse at what you can expect at The EPIC Show!
What are your normal service times?
We have two services on Sundays at 9 and 11am.
I'm skeptical about all of this. Am I still welcome?
Yes you are. In fact, our church was created with you in mind: for people who may be interested in God, but not necessarily in church. We know everyone has different experiences when it comes to Christianity, churches, and the people in them, and oftentimes those experiences can be messy.
No matter your background, church history, or feelings toward God, you are welcome here just as you are. We're here to be a place where you can explore everything at your own pace and we'll support you along the way.
Read more about our story here.
Who leads the church?
Lakeshore is strategically organized and led by three groups: the Staff, Trustees, and Elders. Learn more about our leadership team here.
What do you believe?
Check out our beliefs and Statement of Faith here.
Is Lakeshore apart of a denomination?
Lakeshore is an independent church that is both self-governing and led by the Staff for strategic planning, the Elders for spiritual oversight, and the Trustees for the stewarding of our finances.
While we are independent, we voluntarily affiliate with Converge, a movement of churches working to help people meet, know, and follow Jesus. Converge does this by starting new churches, strengthening existing churches, and supporting missionaries who spread the Good News of Jesus Christ around the world. Lakeshore is a part of the Converge Mid-Atlantic District.


WE CAN'T WAIT
TO MEET YOU
If you're feeling ready to try out Lakeshore, we're ready for you and we're here for you! Whether it's during Easter or any other time, our doors will always be open to you and your family.
Can't make it in person? No worries — All of our services are streamed online!
You can watch Lakeshore live online anytime, anywhere, including for Easter.
Have questions, comments, or prayer requests?
We're here for you!